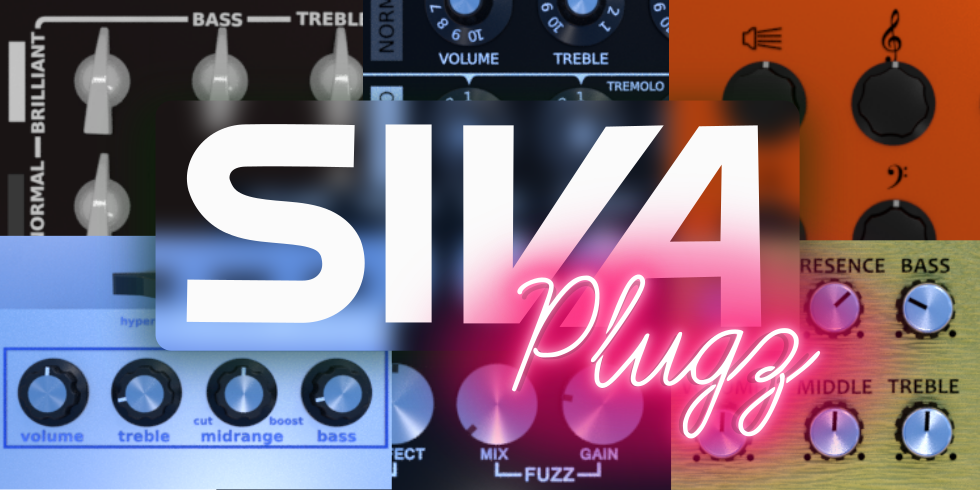 Up to 50% off
5% discount for every £20 spent valid for 12 months
SIVA Plugz are virtual analogue effects plugins for digital audio workstations
Each effect is a full component by component simulation of the original circuit. Simulating every circuit node means the effects produce the most authentic tone and distortion characteristics across the full range of control settings and guitar or bass volume.
Available in AU and VST3 formats for MacOSX and Windows*. SIVA Plugz amplifier plugins include a cabinet simulator and VU level meters for input and output.
Click on the images to see more information including the circuits simulated.

100W British bass amp using four EL34 power valves

Bass amp with 300W output stage, cathodyne phase inverter followed by pentode gate driver stages

Solid state bass amp featuring separate head and powered cabinet
© 2021 Smooth Hound Innovations Ltd. All rights reserved. Terms and Conditions Privacy Policy